Throughout our extensive experience serving homeowners in the Tri-State region, we'd like to share some valuable insights backed by the kind permission of our clients.
In our first photo, we highlight the implications of using pressure gates for staircases. Notice the unintended consequences that arose after the gate was re-tightened multiple times. Not only did this action cause the baluster to bend, but it also resulted in the entire handrail and newel post becoming misaligned. This unfortunate incident significantly impacted the integrity of their brand-new staircase.
The second concern we address is the placement of a pressure gate at the top of the stairs. This not only poses a significant tripping hazard for both children and adults but also raises the risk of the gate coming loose when leaned on, potentially causing an accident.
In this particular case, the customer inadvertently caused severe, permanent damage to their recently installed staircase. Despite following the manufacturer's recommendations for gate installation, they ended up bending the spindle, weakening the structure, and pushing the entire handrail out of alignment.
This is a very typical problem customer run into.  The base moldings prevent them from mounting at the correct height.  This can be avoided by using 1×2 wooden gate mounts
AFTER 6 PRECIOUS HOURS AND A NEAR MARRIAGE ENDING FIGHT, THIS GATE WAS MOUNTED HIGH ENOUGH FOR THE 16 MONTH OLD CHILD TO GET STUCK UNDER.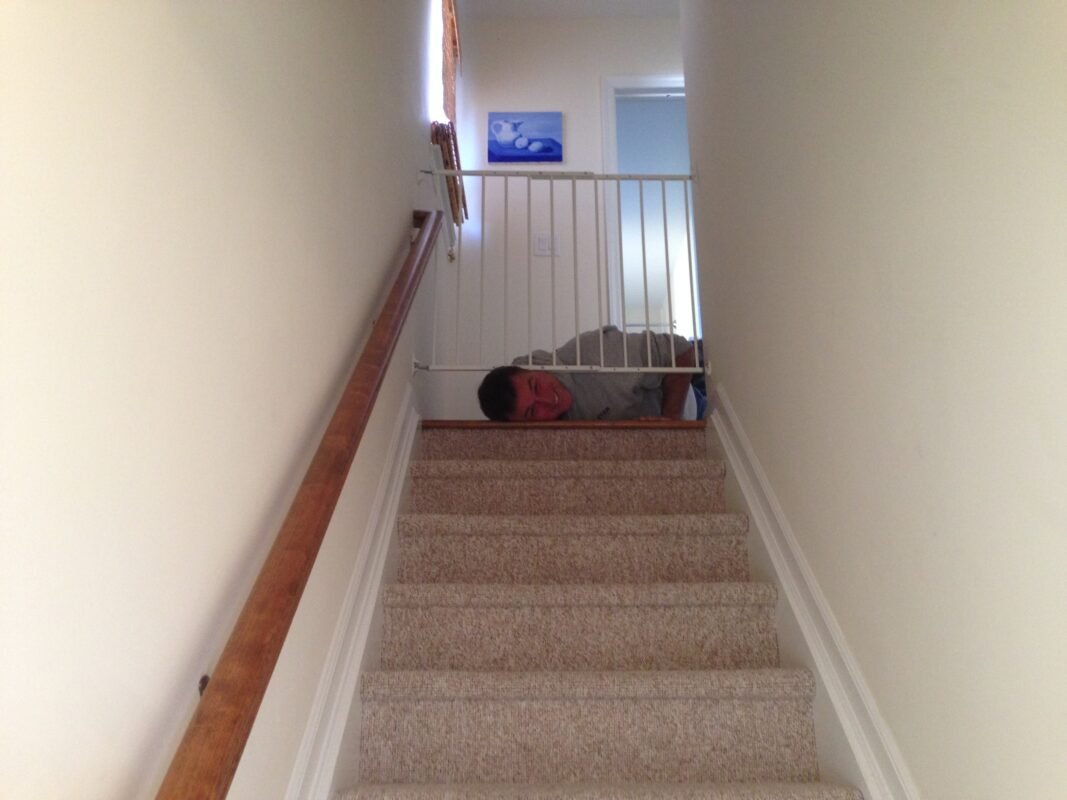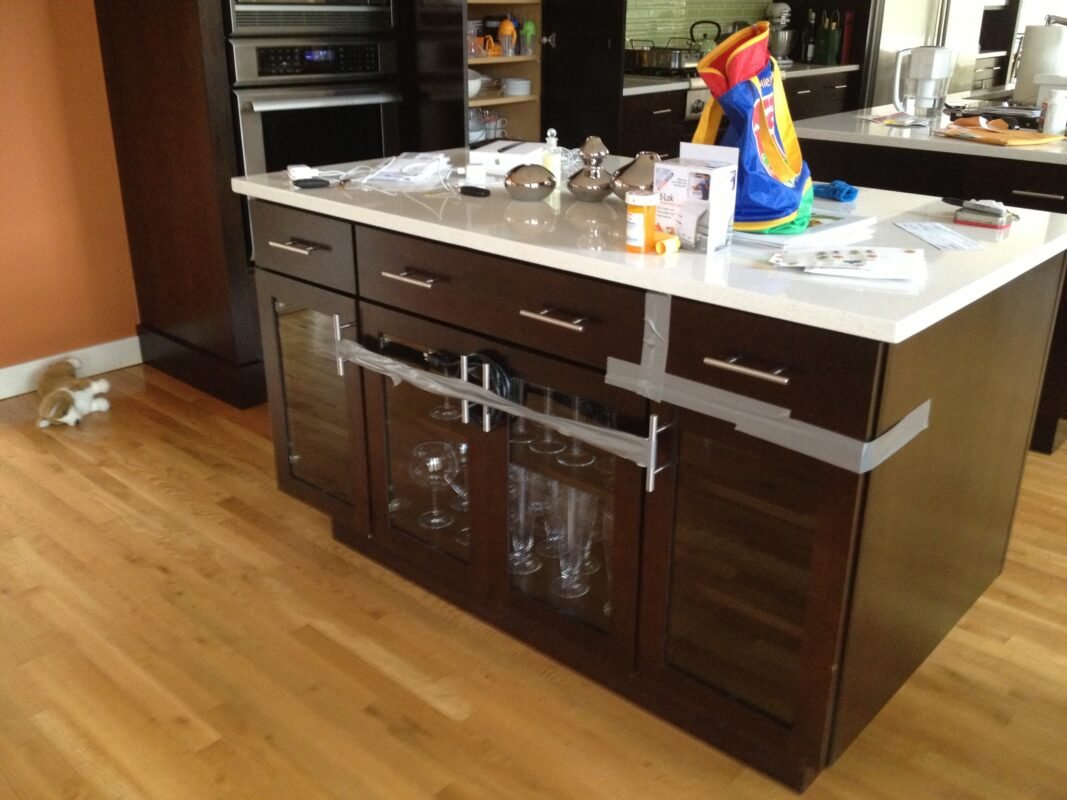 Cabinet locks are not easy to install, but neither is pulling the gooey residue.  Interior mounted cabinet locks will also preserve the beauty of your new kitchen